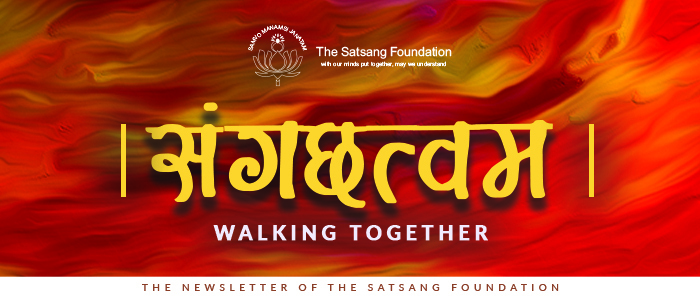 Significance of Lord Ganesha
Although we know Ganesha with a form, he is recognized as Ajam nirvikalpam niraakaaramekam; nirvikalpam means without any forms or definitions, without any impurities, you can also say nirmalam, anandam, advaitam and poornam which actually is a description of the Supreme Brahman. So when you bow down to Ganesha, think that you are bowing down to the manifestation of that Para Brahman, the Supreme.
Subscribe to The Satsang Foundation Youtube channel for Live Online talks & more
Sri M's 'Apprenticed to a Himalayan Master' Audio Book in Tamil
The Audio Book of Sri M's Autobiography, "Apprenticed to a Himalayan Master", A Yogi's autobiography in Tamil – Imaya Guruvin Idhaya Sedan – Oru Yogiyin Suya Charithai was launched on 15 August 2022. The Foreword and Chapter 1 has been released. New chapters will be added every week. Available free for a limited period.
Listen to The Foreword and Chapter 1 of the Book.
Donate to The Satsang Foundation
The Satsang Foundation is actively involved in various initiatives in the fields of Education, Health and Environment across India, touching millions of lives, with the generous support of donors and volunteers. All donations to The Satsang Foundation are exempt from Income Tax U/S 80 G of the IT Act. This exemption is applicable for Indian Tax payers. Through GiveIndia, tax exemption can also be availed in the US and UK.