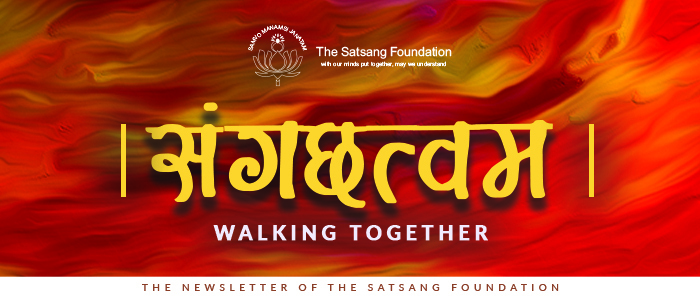 Guru Purnima celebrations will be held online this year on 24th July 2021.
All are welcome to join.
The live telecast will be available on the official YouTube channel and Facebook page
At the Sacred Grove, Chowdepalle, A.P, work is progressing at the Wellness Centre. This includes 9 rooms on twin sharing basis, 4 rooms for treatments and therapies, consultation space, exclusive kitchen for making formulations needed for the treatments and therapies, space to house the staff, a pharmacy and a herbarium that will grow and showcase many medicinal plants.
With Sri M's blessings, the construction is in full swing.
Sri M inaugurates the new module of Yoga TTC
Sri M addressed the students of the 3rd Yoga TTC on the first day of the program on 11 July 2021. Due to the pandemic, Bharat Yoga Vidya Kendra is offering a hybrid (online + residential) program this time, for the convenience and safety of the participants.
Subscribe to The Satsang Foundation Youtube channel for Live Online talks & more
Wisdom of the Rishis is now available in Tamil
The Upanishads do not concern themselves with mere theories. They raise direct questions regarding the source of thought, the essence of our being and are as relevant today as they were 2000 years ago.
In his book, Wisdom of the Rishis, Sri M has commented on the three important Upanishads – the Ishavasya, the Mandukya and the Kena.
For all books by Sri M in multiple languages
Donate to The Satsang Foundation
The Satsang Foundation is actively involved in various initiatives in the Education, Health and Environment sectors across India, touching millions of lives with the support of donors and volunteers. All donations to The Satsang Foundation are exempt from Income Tax U/S 80 G of the IT Act. This exemption is applicable for Indian Tax payers.