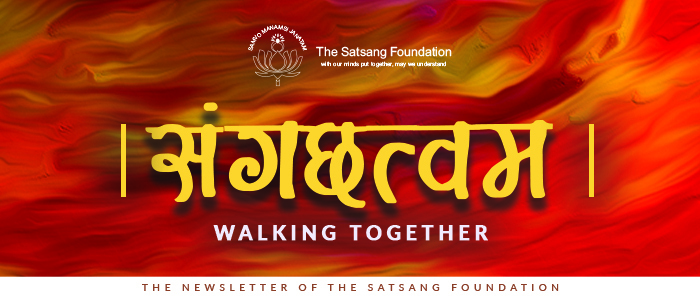 Manthan – Churning of the Mind
It's only when the mind is churned-up that it can explore fresh horizons; otherwise, it becomes a fossilized mind that is of no use to anyone, including its owner. So, when the mind is churned-up, it quite often happens on the psychological side. I am talking now about the experiential side, which has to do with meditation.
Goodness of Ayurveda and Yoga at ArogyaM
Nestled in the midst of Sacred Grove, surrounded by hills and fields, fruit orchards and sacred trees, at ArogyaM, the wellness programs are based on Ayurvedic therapies, along with Yoga, under the supervision of doctors and yoga experts. Join the upcoming programs for detoxification and destress, to relax and rejuvenate for outer and inner wellbeing.
Subscribe to The Satsang Foundation Youtube channel for Live Online talks & more
Donate to The Satsang Foundation
The Satsang Foundation is actively involved in various initiatives in the Education, Health and Environment sectors across India, touching millions of lives with the support of donors and volunteers. All donations to The Satsang Foundation are exempt from Income Tax U/S 80 G of the IT Act. This exemption is applicable for Indian Tax payers. Through GiveIndia, tax exemption can be availed in US and UK also.